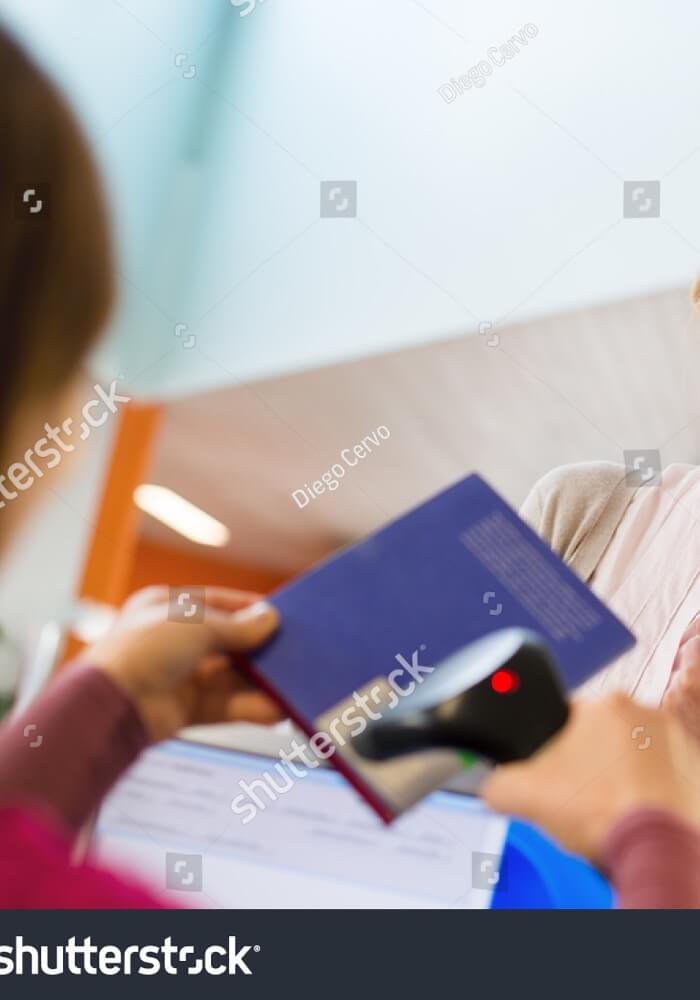 Education
For library services, there are significant numbers of in/out records of books needed to manage every day. For physical assets, it is difficult to control and identify ever-growing asset in complex environments. Moreover, the control of the attendance of every student is the most important factor today because of security and safety reasons.
Technology is the key enabler to manage daily operations accurately and efficiently. With the use of RFID based solutions, it is not only to reinforce overall security levels in campus environments, but also to help facilitate self check-in/out services to speed up borrowing and return procedures for patrons, as well as reduce time to conduct a complete physical inventory count for effective library management.
In addition, all critical assets can be instantly located via the real-time positioning platform for better visibility and management of physical assets. Attendance Tracking Solution based on RFID technologies provide not only a better transparency but also offer a high level of security.
 RFID Products
Library Solutions
Attendance Tracking
Asset Tracking
Security
Real Time Location Tracking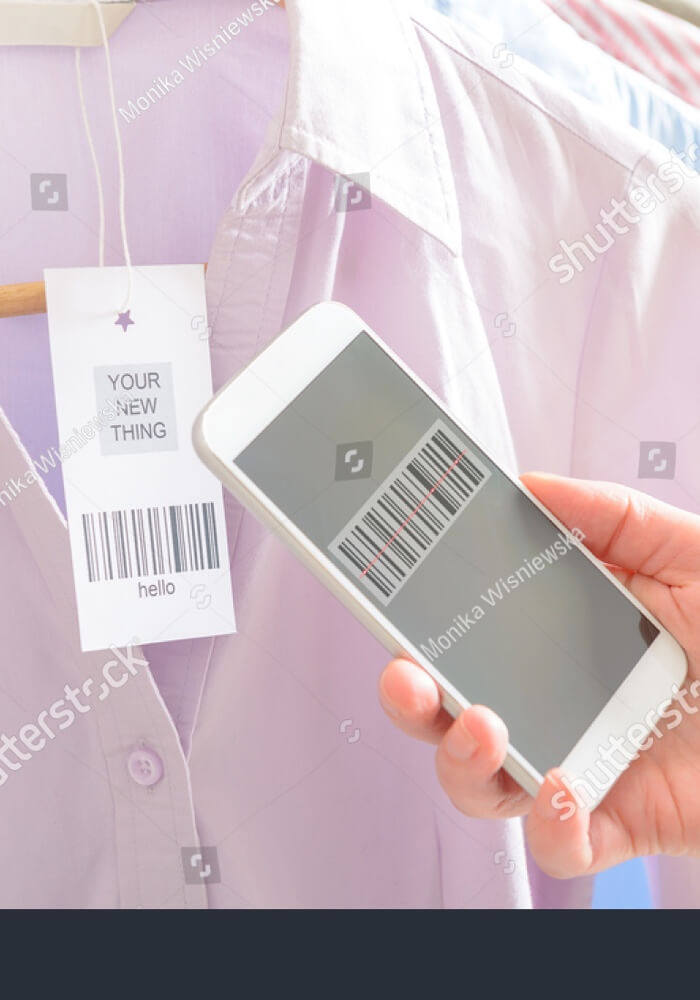 FMCG/Retail
The rapid growth of the retail / FMCG industry and the increase in customer demand led to evolve a new edge shopping experience – Omni-channel Retailing.
Moreover, to stay competitive in the market, accurate and timely stock information is critical for retailers to avoid insufficient inventory levels resulting in lower sales and customer dissatisfactions.
Establishing a key differentiator is vital for retailers. By incorporating Mobile and RFID technologies to inventory management, in-store data such as shelf availability and inventory level can be instantly reported. It facilitates operations to make timelier decisions for quicker replenishment to increase sales.
Supply Chain Track and Trace Solutions enable the connections of suppliers, distributors and retailers to share up-to-date information among various parties via a centralized services platform. It facilitates visibility of both information flow and physical flow of the products.
In addition, Queue Busting and Mobile Point-Of-Sales Solutions (MPOS) offer higher throughput and operational flexibility in the checkout process. It helps empower flooring sales representatives to directly engage with customers and meet their demands to generate more sales.
Solutions
Inventory Management System
Mobile Point-Of-Sales (MPOS)
Voice Directed Picking
Supply Chain Track and Trace
Warehouse Management System (WMS)
Logistics & Transportation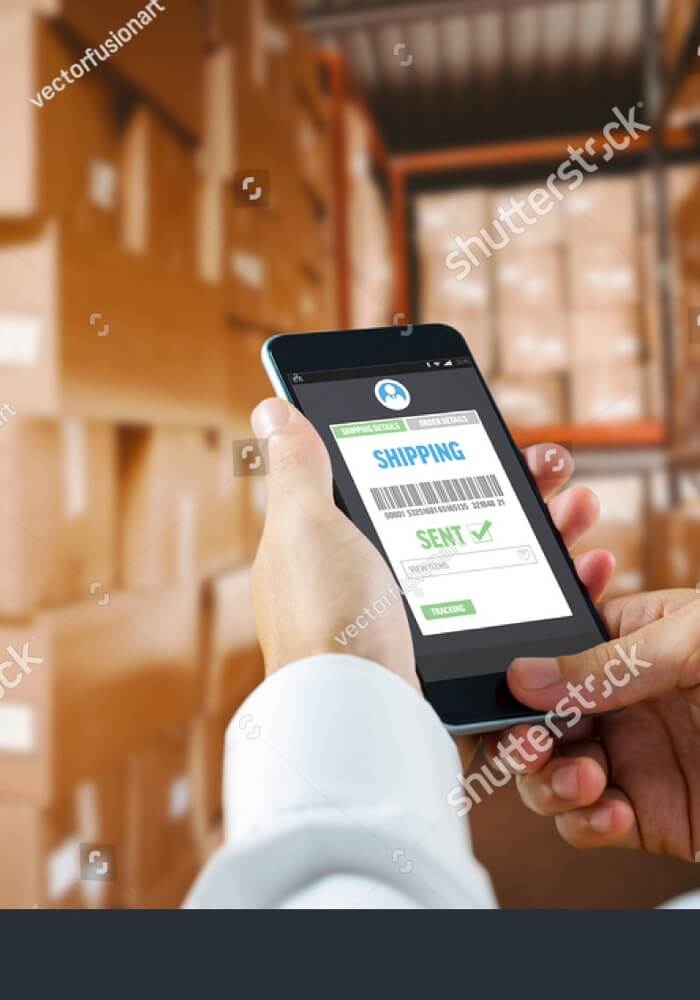 Logistics & Transportation
Globalization rapidly transforms the landscape of transportation and logistics industry. It accelerates the demand of complexity in business-related requirements and variety of support services initiated by the customers.
In order to intensify competition, transportation and logistics service providers are focusing on shorten process times, optimize capacity utilization and enhance customer expectations with the development of new and innovative time-critical solutions.
Track and Trace Solutions help counting and tracking of every RFID tagged transit goods across the entire logistics cycle, customers can instantly retrieve their shipment status via internet at all time. Mobile Proof-of-Delivery Solutions (MPOD) help efficiently disseminate alerts to dispatch crews for the change of route and delivery destination, or even emergency pickup.
Productivity can be improved by providing accurate delivery information of shipments and optimized route plans as well as dynamically recording every delivery orders to the system.
Inventory Management System
Mobile Proof-of-Delivery (MPOD)
Supply Chain Track and Trace
By leveraging the use of real-time mobility and traceability solutions, it helps companies not only to ensure shipments are delivered on time, but also to speed up the business cycle and increase customer satisfaction for the quality of delivery.
Inventory Management System
Mobile Proof-of-Delivery (MPOD)
Supply Chain Track and Trace
Solutions
Inventory Management System
Mobile Proof-of-Delivery (MPOD)
Supply Chain Track and Trace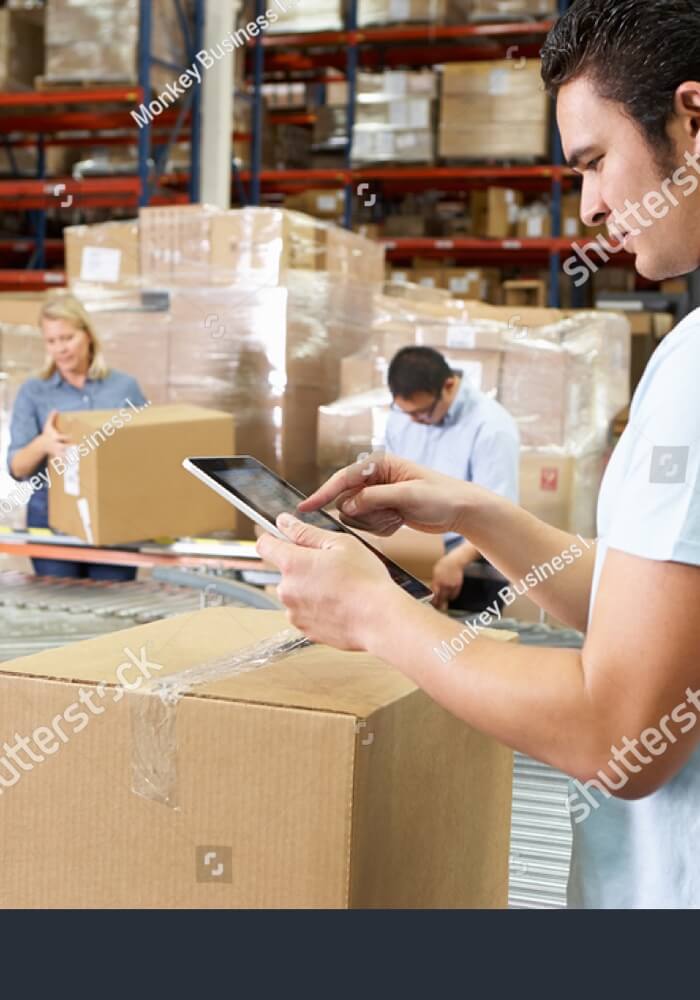 Manufacturing
Massive cost increase in energy, raw materials, taxes as well as environmental protection and problems for locating and retaining skilled employees has made manufacturers struggle to survive in recent years.
These challenges can be solved with the help of mergers and acquisitions, relocation to low-cost regions, and more importantly, using new technologies to improve manufacturing processes with low operation costs.
The complex operation process of manufacturing creates the incentive for technology development and implementation. The industry plays a key role in driving innovative technologies adoption to increase productivity and reduce costs to meet different consumer needs.
By leveraging industrial automation, it helps manufacturer to keep track the inventory of raw materials, work-in-progress (WIP) and finished goods with higher visibility throughout the entire production processes. A turnkey Warehouse Management System (WMS)simply improves operation productivity by utilizing Barcodes, RFID or Voice technologies to collect and manage inventory movement on a real-time basis. In addition, extended Electronic Data Interchange (EDI) capabilities provide a distinctive advantage and competitive differentiation for manufacturers by enabling the smooth and timely data exchange with other trading partners electronically. As a result, it improves business performance and provides better sales and inventory forecast.
Inventory Management System
Voice Directed Picking
Warehouse Management System (WMS)
Solutions
Inventory Management System
Voice Directed Picking
Warehouse Management System (WMS)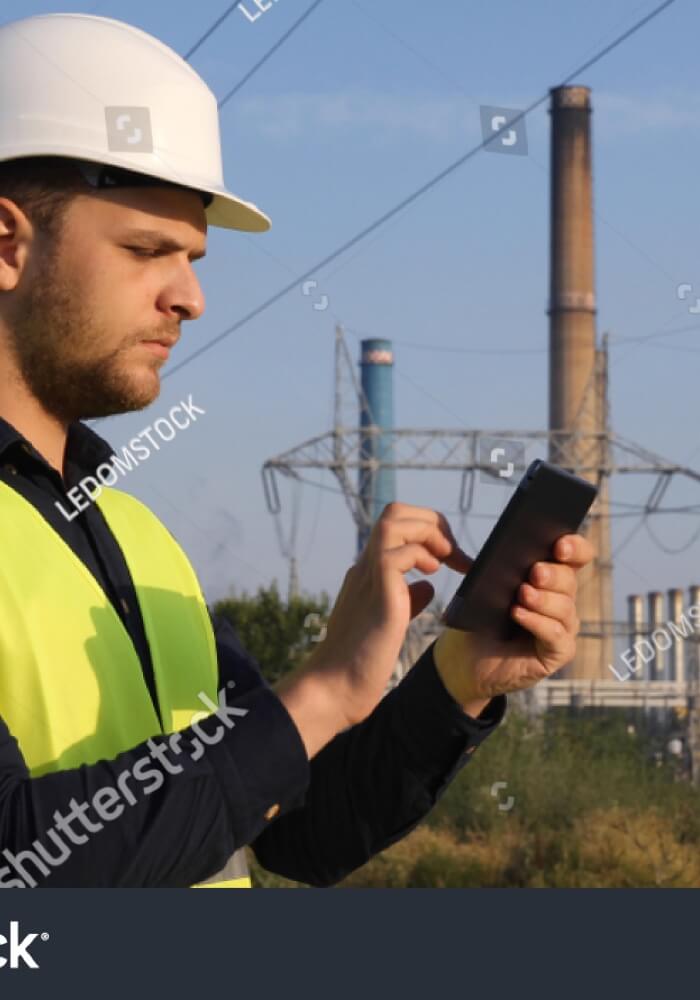 Utilities
Utilities industry covers a wide range of public services including supply of electricity, gas and water to both residential and commercial users. Today, aging infrastructure and workforce, thin profit margins and open market are crucial factors for the industry to substantially invest and operate with large scale infrastructure.
Companies need to continuously maintain strong competitive advantage in the market and adapt to the constant change in economic, social, governmental and environmental pressures in order to survive.
Field Service and Workforce Mobility Solutions empower utility companies to coordinate job assignments among various functional teams with integrated planning, scheduling, dispatching and reporting features.
By transforming typical paper-based processes into computer-based system, all well-planned work orders can be wirelessly dispatched to field workers to increase responsiveness. The end-to-end solutions enable remote field workers to get real-time information to process work orders so as to improve productivity, service reliability as well as plant safety.
Asset Management System
Field Service and Workforce Mobility
Solutions
Asset Management System
Field Service and Workforce Mobility
eBookDr Mobile App is a mobile application to connect eHealth Record Sharing System. It could be utilized to book private doctors at anytime and anywhere. This application has functions of booking, inquiring, auto notification, and so on, so it could simplify the booking process and reduce the nurse's administration work, then improve the whole efficiency of the clinic. Now there are two versions could be downloaded, Android and iOS.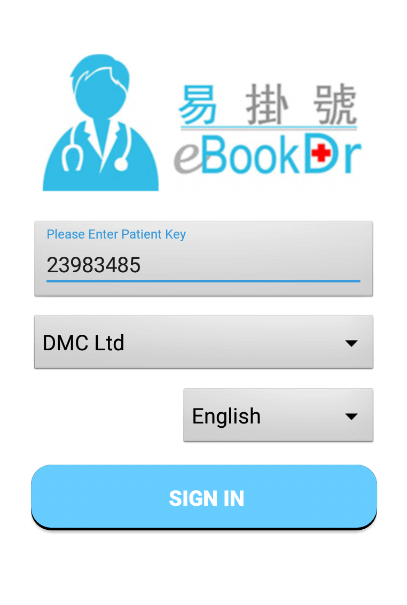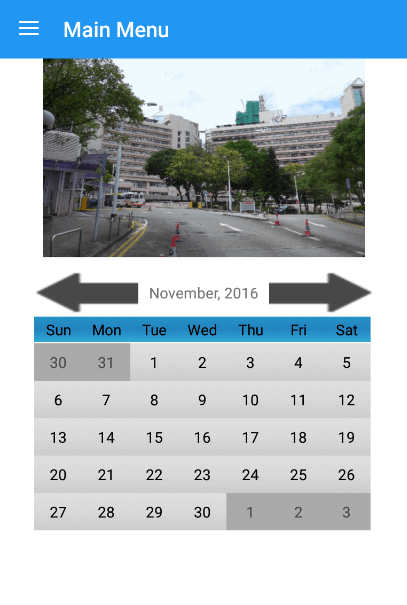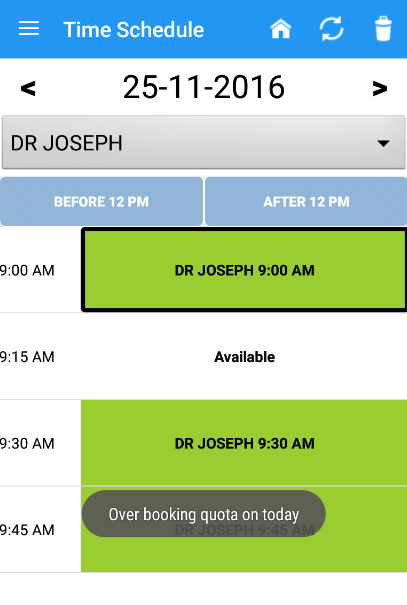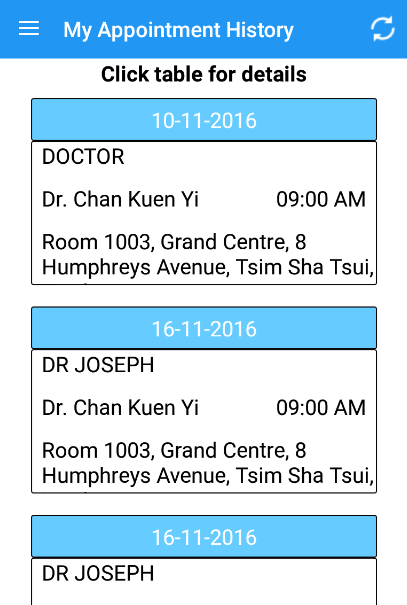 eHealth Record Sharing System was officially launched in 2016. An eHR Sharing System provides an information infrastructure for healthcare providers in both the public and private healthcare sectors, with informed and express consent of the patient and proper authorisation for access to the System, to share the eHR they keep on the patient with other healthcare providers and to retrieve the eHR of the patient shared by other healthcare providers.