Corporate Social Responsibility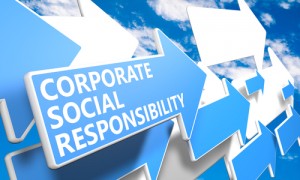 For years, we have put Corporate Social Responsibility (CSR) as an integral part of our business practices and as part of our core values sharing across the organization. As a CSR company, we not only turn our business an attractive workplace for our employees to excel and advance, but are also sensitive to the well being of our society and the environment around us. The development of better civic consciousness has been pursued through contributing our skills and knowledge to the society and supporting staff members to make their own contribution to good citizenship.
Schmidt has been named as a Caring Companysince 2008 in recognition of our contribution to the community.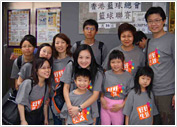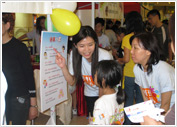 Community Involvement
Supporting our staff to participate in different charitable and community programs has become our CSR's philosophy. Being a social responsible company, for years we are committed to community involvement through mobilizing our staff to become direct involved in social services in association with charitable associations and Hong Kong Council of Social Service on a regular basis. Besides, we also invest in people by offering our know-how and professional advices to the local students and professional/ industrial organizations.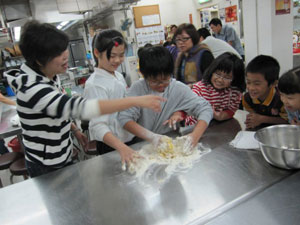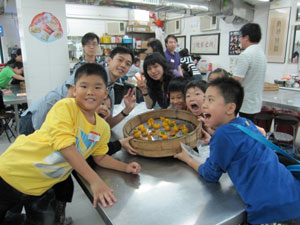 Employee's work-life balance
Schmidt understands the importance of a balanced life of everyone in the organization. In support of our staff to achieve this status we offer a wide range of plans and programs based on individual needs and interests to staff to choose from. These opportunities also help them balance multiple commitments to work, family as well as their personal goals. For examples, we arrange various language classes, interests groups and self-improvement seminars during the lunch break or office hours, letting them to learn new work skills in a fun-filled and relaxing environment without taking away their spare time after work.
Being a "one big family", we have set up a Recreational Committee in 2008 to organize different kinds of leisure activities and outings for staff and their families to get involved with.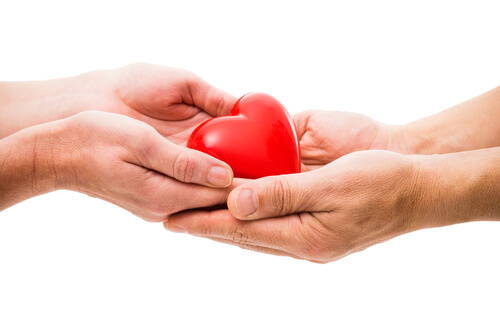 Giving
Giving is one of our social responsibility commitments to the society. Schmidt always responds quickly and generously to the communities in need and joins hand with relief efforts in natural disasters and contiguous events in terms of cash or in-kind donations. We have staged dollar-for-dollar matching donation during Sichuan earthquake in mid-2008 and large scale fund-raising across the company when typhoon Morakot stroke across Taiwan in 2009. Hong Kong Cancer Fund is also one of our long-term beneficiaries with which we provide equipment in support of its "Stride For A Cure" charity walk annual event.